We are Hostelgeeks, and we are passionate about unique hostels. And not just that.
We love hostels with character, this feeling and this lil bit of extra that makes an accommodation simply stand out.
The Superbude St Pauli in Hamburg is such a place.
Welcome to the most amazing Hostels in the world: the 5 Star Hostels.
We are excited to introduce you to Superbude Sankt Pauli in Hamburg City, Germany. The sister-hostel is Superbude St Georg.
In Berlin you can stay at a 100% Berlin Vibe Hostel, the Wallyard Concept Hostel. Dresden is home to Lollis Homestay, a creative accommodation with a Giants Room plus even a room with a real car in it.
Update: the 3 best hostels in Munich, Germany
The design-led hostel is located in Hamburg's hippest neighborhood, St Pauli. No doubt, you will have heard of the famous football club FC Sankt Pauli.
Superbude shows their love for the city, design, street art and music all over the place. There are lyrics printed on walls, design elements like boxes and ropes from the harbor everywhere.
There is a fantastic video showing you around the accommodation. Just click and kick-back. It's a nice walk around the hostel, from the reception to the kitchen club and rooms.
In addition, there is a 50m long yellow wall in the lobby incorporating most functions needed for the hostel while giving a nice touch of colour.
The hostel-hotel really takes the hostel game to a new level.
Combining high quality standard with a great sense of humor and style.
Our favorite at the Superbude Hamburg their Astra Rockstar suite, which is made for up and coming bands.
The giant bed for 6 people (by the way: most likely the biggest bed in Europe) can be converted into a stage, giving young artists a space and an audience to perform their music and a place to crash at the same time.
The location is just great, you are in walking distance to the best bars and clubs in town, ask the staff for their favorite one and start exploring!
The area is called Schanze.
The hostel in Hamburg has it all – and we mean seriously everything: Design, character, charm, top location,  …
The Superbude Hamburg in review
Let's get a waffle with real Nutella from the breakfast buffet, along with a good coffee. It it time to dig into the details.
WHY is Superbude Hamburg one of the best hostels in Hamburg, Germany?
We will walk with you through the details….right after we finished our Nutella waffle!
1. You can't be more green than that
These guys are super green!
Apart from only using electricity from renewable energy, they have a super economical heating system, only use LEDs for their special energy saving light design, save water wherever they can and almost stopped printing altogether (and if they have to it's obviously on recycled paper).
They even have anti-allergenic mattresses and special eco cleaning supplies.
To complete all this, of course they waive small packing materials for their delicious breakfast buffet (try the waffles!).
Instead, they offer coffee from a local roastery, tea from organic farming, and fair trade produce from local farms and family-owned businesses.
With all this, they still look super stylish.
It is just another proof: A fabulous design and being Eco-friendly can fit.
Read: 13 ideas to steal from hostels
Besides their eco-friendly installations, the accommodation also comes partly with an upcycled design.
Let us talk about this in the 2nd criteria: The hostel design!
2. Charming design heaven in yellow
It is inspiring to see how industrial elements can be turned into an outstanding interior design.
Same as Ecomama Amsterdam, the creativity of Superbude St Pauli is remarkable.
At Superbude Hamburg you will get a design hotel for a hostel budget.
There are several creative references to the close harbor like ropes and materials used for transportation, giving the hostel an authentic character, while still appearing young and fresh due to their yellow color scheme.
There are hanging rails made of scaffolding, tiny anchors hold your towel and portable lamps that look like they came straight from the harbor.
There are so many details to discover!
Read: +112 design hostels to fall in love with
In the lobby, they even have converted upcycled wheelbarrows, oriental carpets and cable drums into a cozy seating area.
To show their love for Hamburg even more, they made a wallpaper from old magazines showing pictures and stories about the city next to quotes from local bands printed to the walls.
We aren't the only ones with this opinion, Superbude keeps winning awards for their outstanding design! The architects and interior designer from Dreimeta are the responsible behind the design.
A big round of applause, please!
3. The authentic Character and love letter
Putting all the design, style and great facilities aside, the character is it what makes this Hostel absolutely outstanding!
Let us give tell you a short story.
During our research we came across many blogger reviews for this stylish accommodation.
There is one special review, summarizing everything Superbude stands for.
Juli is the blogger girl behind Heimatpottential.blogspot.com.
You can find her blog post here.
As it is written in German, here is the story in a nutshell:
During her trip to Hamburg Juli experienced a sad breakup. Quite understandable, that left her back with a mixed feeling about the whole Hamburg trip. This included the Superbude Hotel. As a blogger, Juli was supposed to write a small review about the hostel in exchange for a sponsored stay. But well, due to the unfortunate circumstances she contacted the managers, apologizing and that she'd be happy to pay for her stay. She just didn't want to remember the trip to Hamburg anymore – just leaving it behind.
And the reaction?
Instead of sending her an invoice, they send her an email loaded with positive energy. And not just that. A few days later Juli received a mini-package with flower seeds for different colorful flowers. The attached letter wrote "as a cheer-up and with the best wishes for a colorful spring".
Juli did not write a review of the hostel, but a love letter!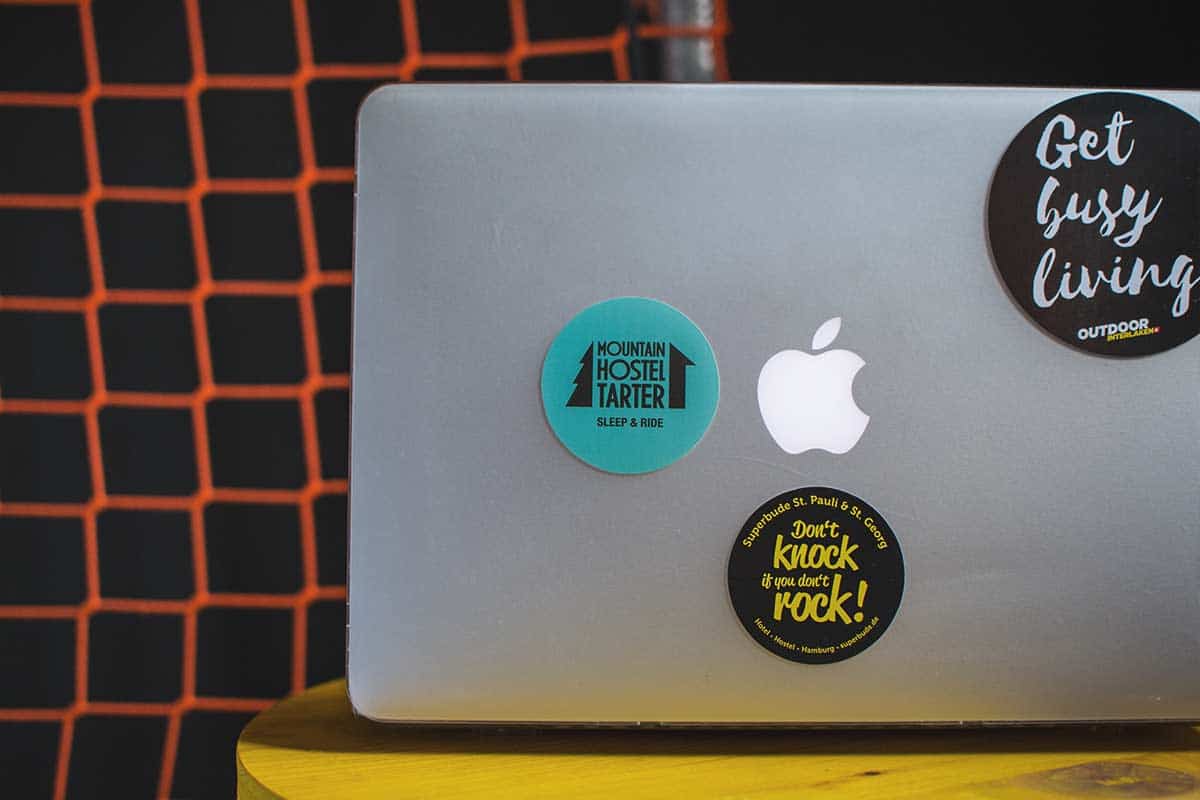 4. Growing strawberries & local stamp of approval
Superbude is located right between Sternschanze and St. Pauli and their cooperation with local clubs, bars and theaters could get you on the guest list for the best party in town.
All these amazing places are just around the corner and the staff will be happy to recommend their favorite spots.
In their lounge you'll always meet locals who come for the great drinks at the bar and to enjoy the relaxed atmosphere or the live music.
Read: Full guide to European hostels including events
We will always say it:
You know a hostel must be outstanding, when it has the local stamp of approval.
– Hostelgeeks
You can rent a bike or a long board to discover the city or simply stay in, hanging out in their kitchen club, feasting on free Nutella sandwiches.
You won't believe how socially engaged Superbude is!
They take part in "Movember" (you know, where guys grow mustaches and collect money against cancer for looking stupid), they spread seed-balls for more flowers in the city, every now and then they even grow strawberries in the rooms for their guests.
With several cooperations and their own in-house stage they support young artists by offering them a stage and an audience. Wow!
5. Visiting friends in Hamburg – the Staff
Everything tells you: Make yourself at home!
Read: Superbude is as well a family-friendly hostel.
The people working are the coolest! You can feel right away that there are no classic hotel structures, and that creativity is appreciated and the staff is asked to contribute their ideas.
Everyone there was welcoming and we felt like we were visiting friends right away. They even share their favorite clubs and restaurants with you or invite you for a drink at their bar!
In a nutshell, it is easy to say, this accommodation is one of the most remarkable hostels in Germany.
That being said, we want to quote the staircase: we, will miss you!
Remember to get our city guide with 5 secret things to do in Hamburg.
Soundtrack of your Hamburg Trip
Hamburg is an absolute music-town, and the Superbude has a deep passion as well for music.
Here are a few songs to put on your Smartphone, Mp3 player, and whatever the cool kids are using nowadays: